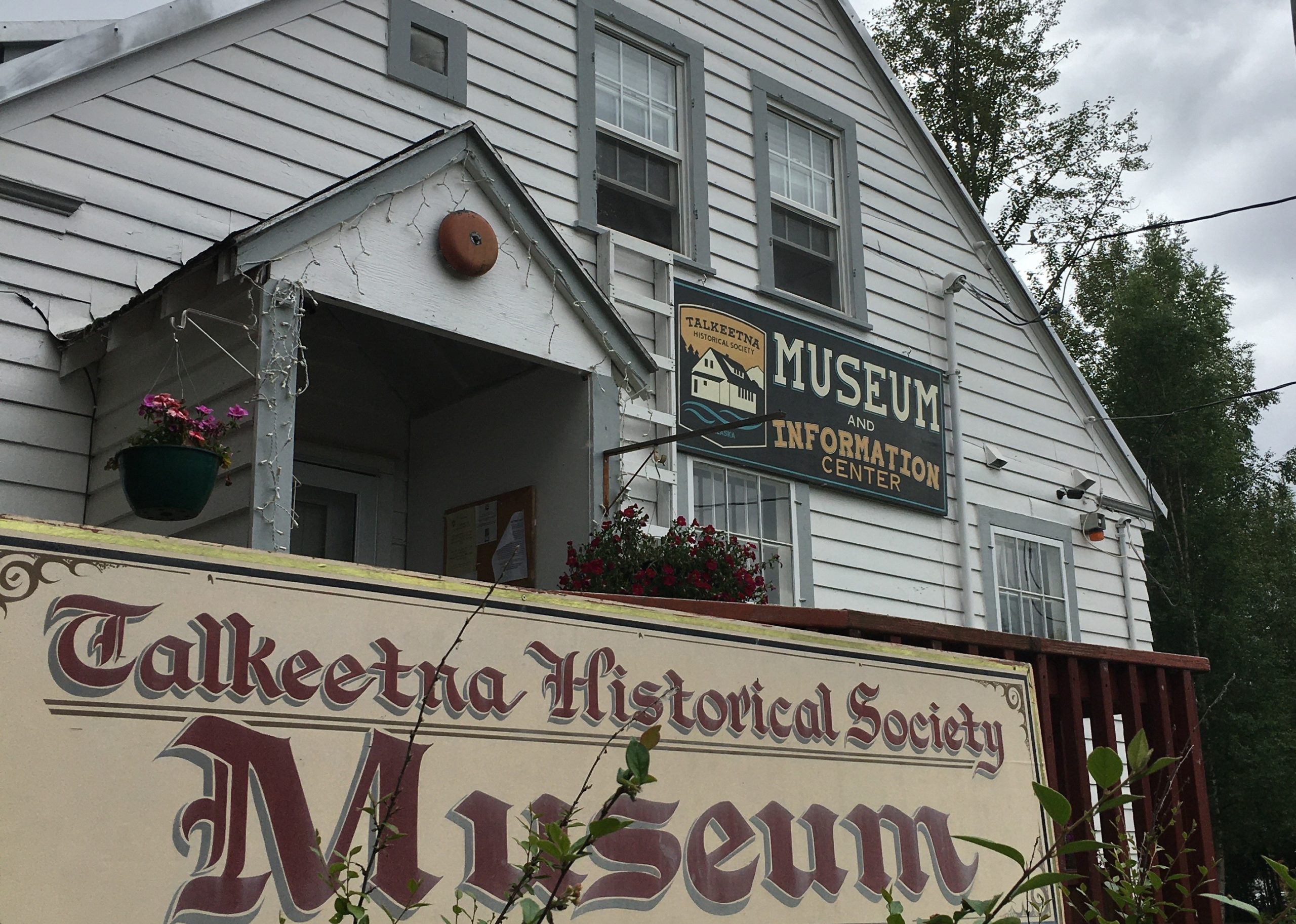 The Museum Apartment is the top floor of the Talkeetna Historical Society Museum, formerly the one room school house for Talkeetna children and last used as a school in 1971.  The Apartment was home to numerous teachers beginning in the mid '30s and is leased today by the Roadhouse to provide overnight lodging right in the heart of downtown, just behind the Roadhouse.
Museum Apartment
The Apartment has its own private entrance and plenty of parking. There is a private room with a queen bed as well as a twin bed and a fold out double size futon couch in the living room. Five can be accommodated easily and there's a bit more floor space for little ones if needed. Extra linens are provided. The Apartment has its own bathroom equipped with a tub, shower, sink and toilet. There is also a kitchen with fridge, propane stove/oven, sink, coffeemaker and microwave. From the windows of the kitchen – on a clear day in the Fall or Winter when the leaves are off the trees – one can see the outline of the mountains of the Alaska Range, including Denali. The windows also offer a warm view of any potential northern lights that might be in the dark sky during the aurora season.  There is high speed WiFi and a TV that is hooked up to a VCR/ DVD player (and a substantial collection of tapes and discs).  
Current Pandemic Hours
Rooms & Cabins: nightly
Public Coin-op Laundry: closed during pandemic
Public Showers & Restrooms: closed during pandemic
Restaurant: breakfast option available for overnight guests only; Summer 2022 will see expanded service!
Bakery: Walk-up Window closed for the winter...but will be back Summer 2022!
Lodging Gift Certificates available for purchase - give the gift of time and place!
Ginger Molasses Cookies ship every Tuesday - desperate times call for yummy cookies!