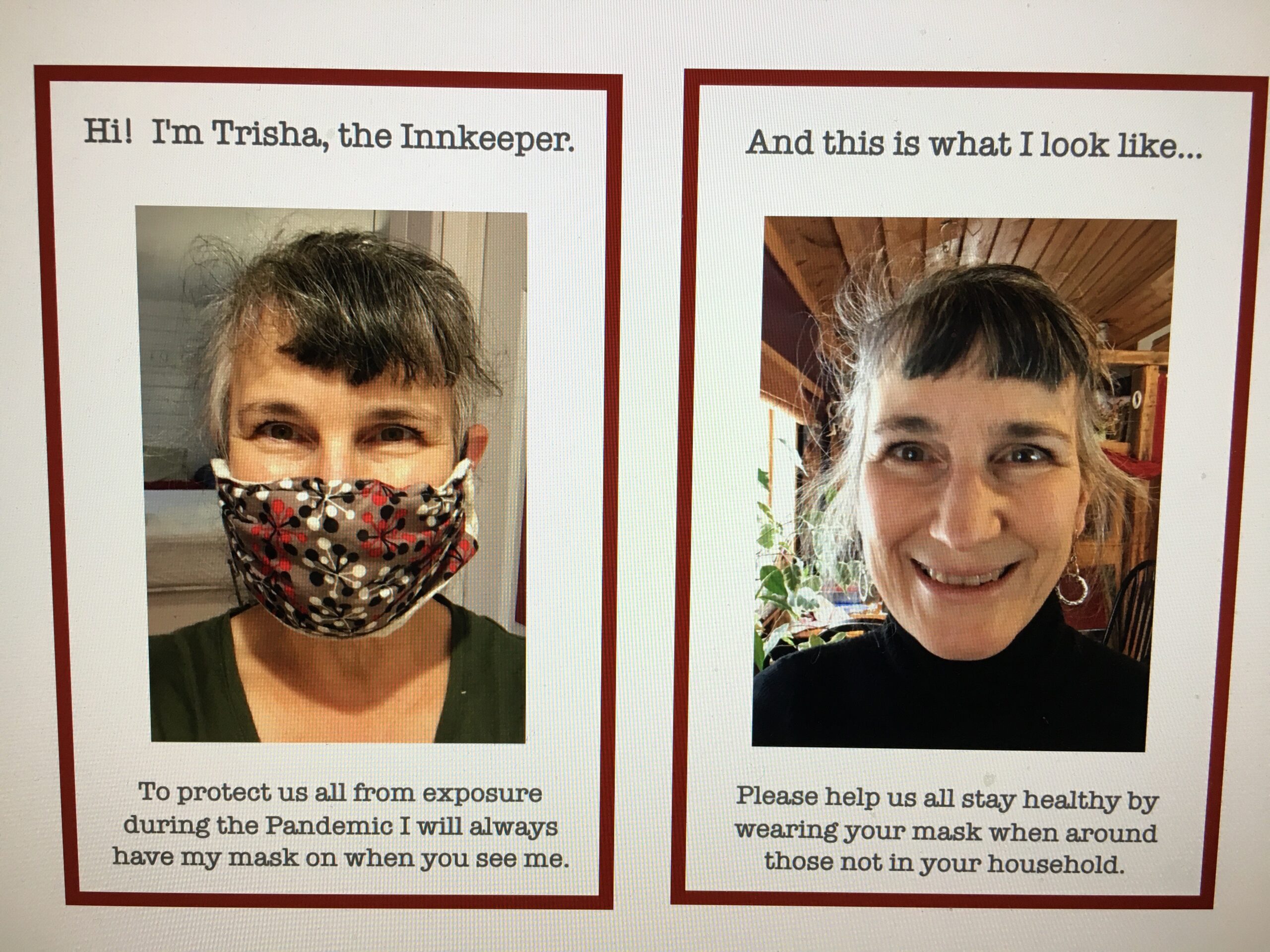 November 21, 2021 Update…
This blog page was used in the past to publish a calendar of events going on in Talkeetna.  Reading through the old posts is a glimpse of what life was like in our community pre-COVID; it was pretty hectic and exciting!  To tell you the truth, once the pandemic really took hold I lost the heart to keep it up.   And I know, hospitality is all about rainbows and unicorns, but something's gotta give.  My energies funneled into transforming what would be considered a super spreader breeding ground into a space that would be safe for a smaller group of folks to still enjoy.  And that's what I've been able to do.
Roadhouse in the Time of Pandemic
During the pandemic the focus is on overnight guests, (providing breakfast if they wish), and keeping the dining room, showers, laundry and restrooms closed to the general public.  By doing this limited service we will be able to better ensure a safe environment for everyone: overnight guests, staff, and our community.  
So, while we wait for the pandemic to run its course and for the vaccine to be more widely administered (I and any staff are fully vaccinated) we will continue operations as they were adjusted during the Summer 2020 season; these are the highlights:.
• All rooms now have private bathrooms.   Still 'down the hall' but assigned to each room/cabin.  There is no longer general walk-in public access to the building so there is no sharing with others not staying here.
• Upstairs Suite.   What was Room 3, Room 4 and Room 5 is now the Upstairs Suite.  Larger families or a group traveling in their 'bubble' have the whole floor and that floor's bathroom all to themselves.   Room 3 has a full and single, writing desk; Room 4 is now a sitting/reading/movie room with a queen futon fold out couch; Room 5 has a queen and a single.
• Restaurant basically closed for the time being to the general public.   The focus is now on overnight room guests and keeping swarms of people out of the building.   I bake Ginger Molasses Cookies to place in rooms upon arrival.  Breakfast is offered as an add-on and is Sourdough Hotcakes, scrambled eggs, bacon, reindeer link, orange juice and hot beverage (I can substitute tomato for meat).  $18 for adults, $9 for kids.  Guests and I text the evening before to determine time and guests are seated during staggered times and away from other guests who may be also having breakfast.   (Breakfast capacity is five parties maximum)   Each room has its own Coffee/Tea/Cocoa service right in the room and a guest fridge and microwave are now available for use.  For Summer of 2022 we'll be moving a grill or two out on the porch and spread some Hotcake Feed love to the masses… stay tuned!
• Bright Side: Early Check-in and Late Check-out is A-OK!   There is now a 24 hour buffer of vacancy for the rooms on either night of a reserved stay.  This allows a deeper clean and a bit more time to air out the spaces.  For this reason, guests arriving at 11am (as in, on the northbound train) will be able to get into their rooms right away.  And, when they are waiting for the late afternoon train they can stay in their rooms right up until I drive them to the depot.  Yes… complimentary pick up and drop off is still available whether guests are arriving by train or bus.
• Lodging is Self Check-in and Check-out.  A key and instructions are left for each guest.  Earlier in the day of check-in I text further instructions to the guest which then also allows them to text me directly.  
• Cancellation Policy Remains Lenient  Credit card numbers are used to hold reservations but no deposit is taken at the time of booking.Guests have from the time of booking to 48 hours ahead of check-in to cancel with no charge at all.A last minute cancellation will incur a charge of half the value of a night's stay.(Please note:the policy is slightly different for folks booking down at our 'sister' property, Trapper John's Cabin & Cottages)
• Dog Friendly Year Round  With limited food service it's now even more relaxing to bring along your dog.  A dog bowl with treats, extra leash, poop bags and wipes/sanitizer are provided for each canine guest. 
Want to be more self-contained?  For folks who would like a completely autonomous experience, yet be close enough to the train station, airport and Main Street action, there is a 'sister' property near the end of the Village Strip that I also own and operate as a separate business:  Trapper John's Cabin & Cottages.  Three out of the four spots have bathrooms and kitchens (the Garden Cottage has a 'picnic support' kitchen  but no running water, and an outhouse).  They all have gas fireplaces inside and fire pits outside.  Dog friendly.  BBQs and hammocks, too!  They are all adorable and well loved by those who stay.   
Talkeetna in the Time of Pandemic
While in our tiny, end-of-the-road community please follow all the guidelines outlined by the CDC  You can also see what is going on within Alaska by heading over to State's COVID-19 Dashboard
Get the vaccine when – and if – you are able.

Wear a face covering – doubled up – while interacting with others outside of your household

Wash your hands.

Maintain a 6 foot distance from folks not part of your 'bubble'
Your actions are critical in our efforts to keep the virus out of our community, to be able to work and travel freely, to be able to sit together again at the breakfast table.  The power is truly ours.
Who is open in town?The Talkeetna Chamber of Commerce has a document on their website listing current open/closed status and hours of businesses in town.  There remains plenty to do, see and eat!
We may not be able to pack the Roadhouse dining room with folks sitting shoulder-to-shoulder yet, but a smaller number of you will be able be guests of the Roadhouse during a time when things got a bit quieter and more peaceful.  And that is very precious, truly.
All the best from 'beautiful Downtown Talkeetna' – I hope you are able to spend some time here when it is safe to travel!
Lady of the House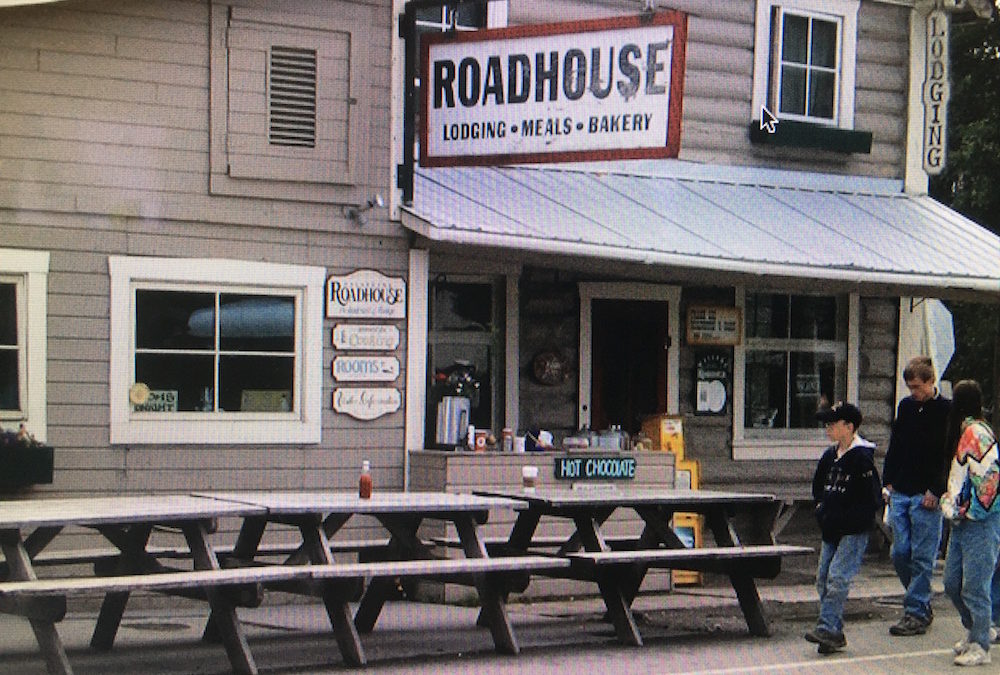 I know... it's Thursday and I'm just getting this list up and in the back of my mind I think 'why bother...' Well, I've been reminded that there is value in having a record, bearing a sort of witness to the goings on of a community. That's been important...
read more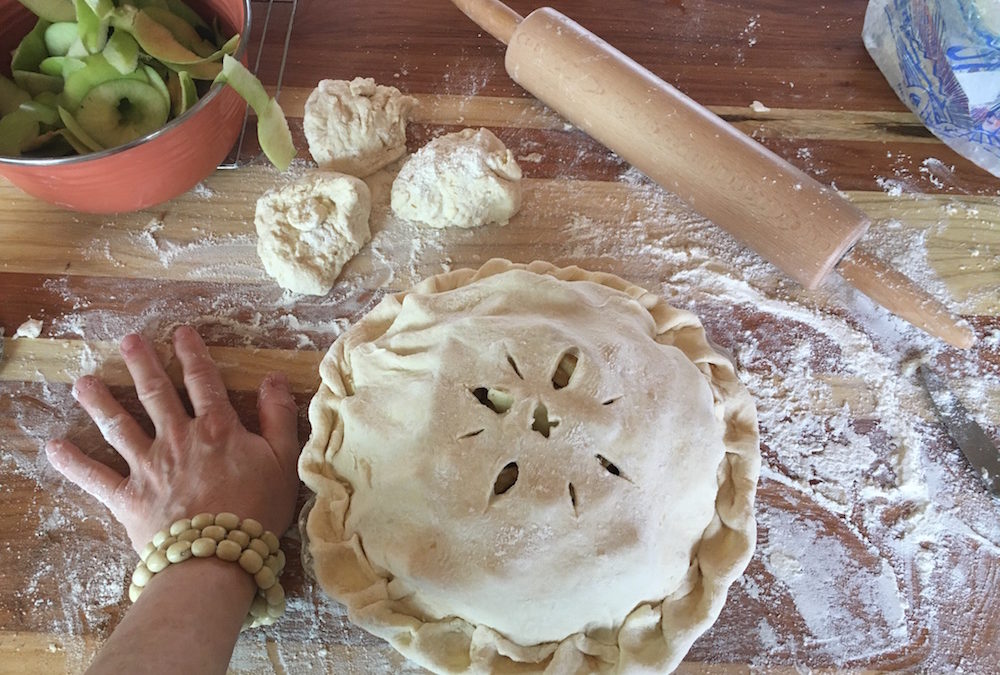 For all you folks that may have come through the bakery over the years to take our Pie Making Class... it took a #pandemic for me to bake a pie in my own home kitchen! But I did it, finally! Hoping that you are able to brush up on your pie making skills and...
read more
Current Hours
Bakery Window:  Friday, Saturday, Sunday & Monday from around 7am until sold out
Lodging: nightly - see real time availability and book directly online
Overnight lodging at our 'sister' property - Trapper John's Cabin & Cottages - also available.