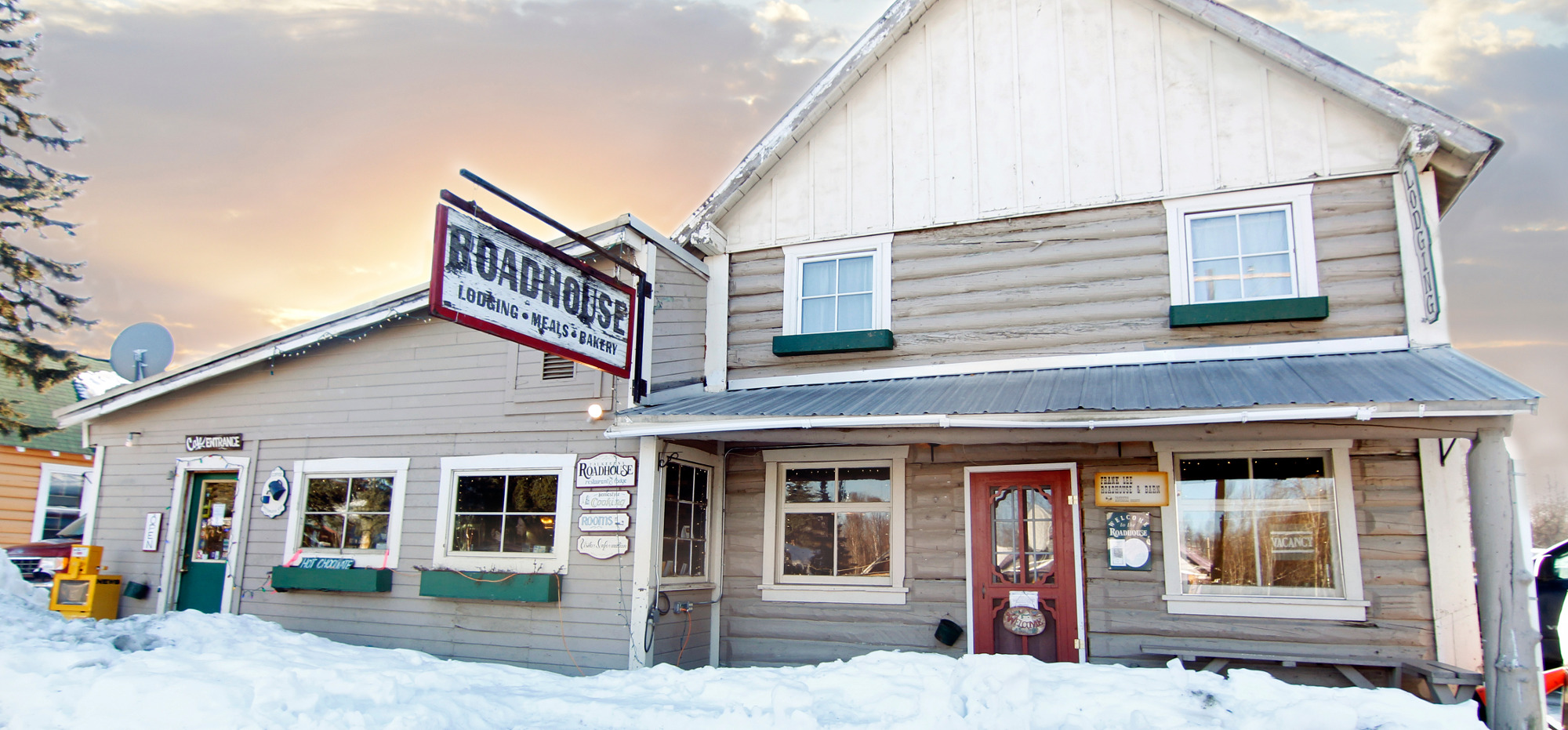 Welcome to the Roadhouse!  We are located on Main Street in the heart of 'Beautiful Downtown Talkeetna, Alaska."
Our original two story log building and barn were built around 1917 to function as a freight hauling supply station. In 1944 the rooms building and kitchen were added making the business a full service roadhouse with simple rooms and hearty meals served family-style at big tables.
Today we are most famous for breakfast and all the fresh and simple goodies that come out of our bakery:  cinnamon rolls, pies, cookies, daily breads. Our tables are still big and seating is 'family-style.'  You may meet other travelers or folks that live here – sharing local as well as stories of the road, in true roadhouse fashion – while fueling up on sourdough hotcakes, scrambled eggs, thick-sliced toast, reindeer sausage, biscuits and bottomless strong coffee.  No one leaves hungry!
Our overnight accommodations range from hostel-style co-ed Bunks to private rooms and historic cabins. Our year round full service roadhouse also operates public laundry and showers and can assist with tour planning. We also maintain a comprehensive calendar listing of all events happening in Talkeetna.