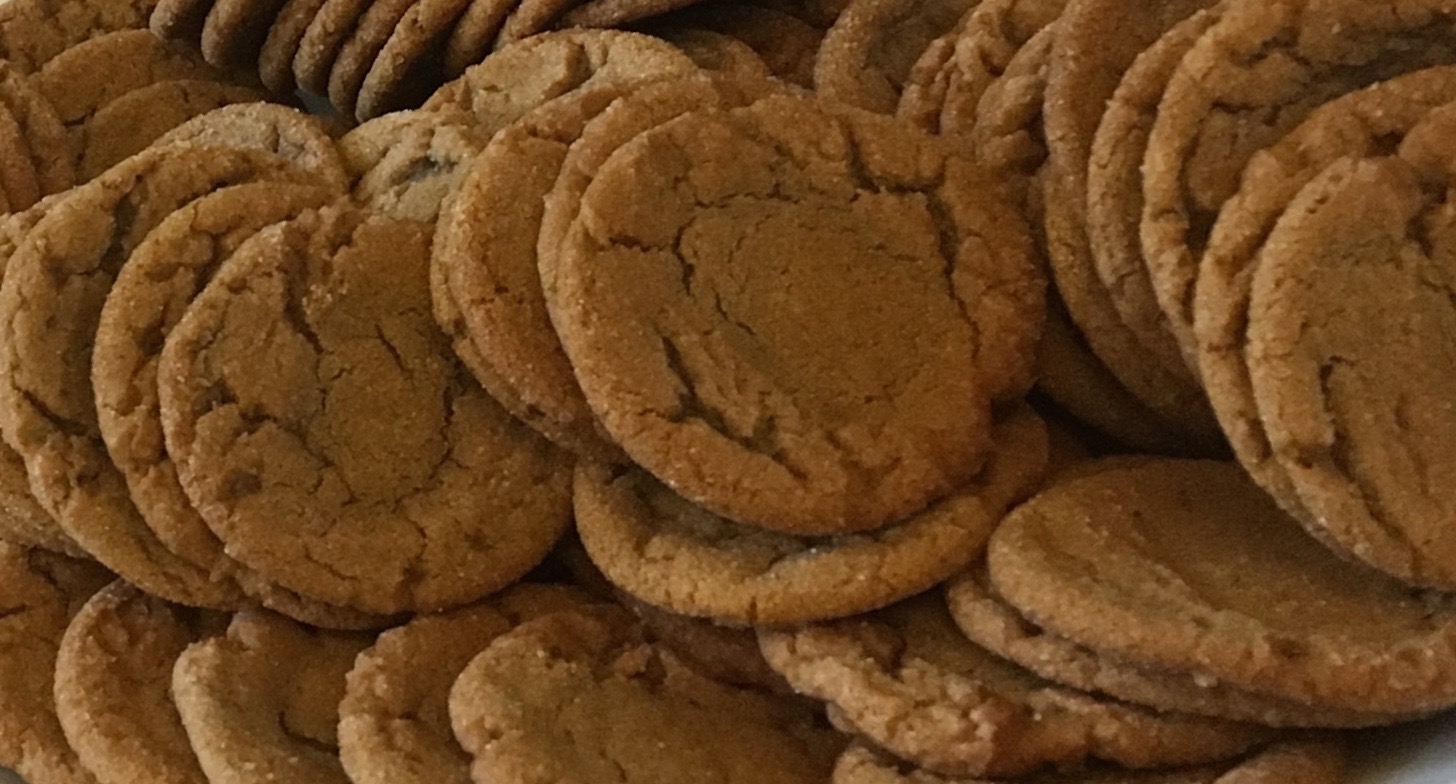 Our Ginger Molasses Cookies are not just one of the best items we make, but are hands down the BEST to mail!  Just because you may be away from Talkeetna – or are not sure just when you may be back – you don't have to be without a taste of the Roadhouse's yummy baking.  Ginger Molasses cookies taste great and travel well!  
Weekly, monthly or just for certain special occasions.  We use United States Postal Service Flat Rate Priority boxes.  Cookies are 2 for $1 plus current postage rate.  About 14 cookies fit in a small box.  Payments are processed on the day of shipping.
Send in the following information and we'll give you a call to collect payment information and verify details:
Current Pandemic Hours
Rooms & Cabins: nightly
Public Coin-op Laundry: closed during pandemic
Public Showers & Restrooms: closed during pandemic
Restaurant & Bakery: closed for dine-in service during pandemic (breakfast available to room guests)
Ginger Molasses Cookie Subscriptions still happening with shipments out every Tuesday.  Click above on the Bakery tab to get to the form.  Thanks!